Crack Your Emotion Code for Better Communication
Evening Seminar
Tuesday, September 16, 2014, 6:30 PM – 8:30 PM
Location: Ovient, Inc. (Inside Plug and Play) 440 N. Wolfe Rd., Sunnyvale, CA 94085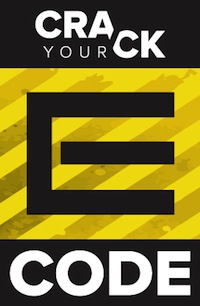 Ovient has invited TAPIN to bring you a seminar designed to raise your emotional awareness and give you tools to crack your emotion code to be a better communicator, innovator, connector, and leader.
While we often talk about the mechanics of communication (word choice, speech organization, body language), we often overlook the role our emotions play in the communication process. How does what we feel influence how we communicate?
Effective communication depends on the ability to be highly self-aware and engage emotional intelligence in what we say and do. Understanding and expressing our purpose to others in a human way is the key to building strong connections between co-workers, clients, consumers, employees, and leaders.
In a world overwhelmed by information, we pay attention to the things that move and connect us. Understanding our emotion code is no longer a personal journey, but a strategic differentiator for professional success.
• Have you ever been afraid to share your big idea with your team?
• Have you ever felt frustrated because you didn't know how to talk to your coworkers?
• Have you ever wondered how you could make your work environment happier?
If you have ever felt frustration, anger, anxiety, fear, or resentment in the workplace and not known how to manage and channel it, this seminar is for you. Come learn TAPIN's "Tips for Tapping Into Your Emotions" for more effective communication.
Get ready to interact! TAPIN conducts seminars that appeal to all three learning types—auditory, visual and kinesthetic—so get ready to listen, explore and move!
What is included?
Two-hour seminar

Handouts and reference materials including tips, tricks, strategies, and concepts

Q & A time with the instructor
About the Instructor: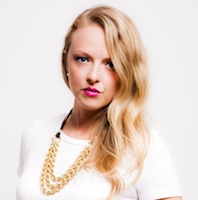 Anne J. Koller, MPA, International Policy and Management
Infinite Possibilities Trainer and Creative Director
TAPIN
Anne Koller, MPA, is an innovation strategist, skilled facilitator and emotional wellness life coach whose passion and work rest on the intersection of experience design and mindfulness in business. She completed her Masters of Public Policy and Administration in International Economic Policy at Columbia University's School of International and Public Affairs.
Anne has extensive experience as a project manager and strategist in top organizations such as ?What If!, Google, DoubleClick, World Economic Forum and TechnoServe. She has worked with companies ranging from small start-ups to Fortune 50 companies on branding, change management and marketing. Originally from Milwaukee, Wisconsin, Anne currently resides in New York City. She is the Founder and Creative Director at TAPIN by day and a fitness instructor by night. Anne speaks 4 languages fluently and is a published author. Her publications include, "How to Start Doing Good: Designing a Global Strategic Sustainability Roadmap," Global Studies Journal, 2012; "Compose Your Eulogy, A Legacy Building Exercise," GOOD Magazine.
After losing her beloved father to a sudden heart attack in 2011, Anne embarked on a journey to understand and visualize her deepest emotions. Her journey culminated in the founding of The Ashes Project, a photo project that serves as a platform for a broader discussion on facing loss and healing. Seeking to expand her journey of mindfulness and emotional ownership, Anne created TAPIN, a collective that brings to life and explores emotions through experience design, leadership workshops and interactive experiences for companies, communities and conferences. For more information on TAPIN, visit thetapin.org.
Frequently Asked Questions:
Q: Where is this seminar located?
A: The seminar will be held at the Ovient, Inc. offices inside the Plug and Play Tech Center at 440 N. Wolfe Rd., Sunnyvale, CA, 94085.
Q: I have questions about the seminar. Who can I call?
A: Feel free to call the Ovient office at 408-524-1649. We are happy to answer any questions you may have. You can also send us an email using the contact button on this event page or post a question on our Facebook page.
Q: I cannot attend this seminar. Will you offer this again?
A: We cannot guarantee when or if this course will be offered again. You can view all of our upcoming seminars here.
Q: If I have to cancel at the last minute, can I still get a copy of the materials?
A: Sure. After 11:59 PM on September 14 we cannot offer you a refund, but we are still happy to send you a copy of the materials. Call us at 408-524-1649 or send us an email to make arrangements for delivery.
Q: Is parking available?
A: Yes! There is plenty of free parking available. If there are no spaces at the front of the building, please park at the back or at the side of the building. You will need to walk around the building to the front door to enter.
Q: What time should I arrive?
A: Since this is a secure building, you will need to sign in when you arrive. This can take a few minutes, so we recommend arriving ten minutes early to make sure you do not miss any of the seminar.
Cancellation Policy: Registration may be canceled, with no charge, until 11:59 PM on September 14, 2014. Cancellations after this date will be charged the full tuition. We do not offer refunds or exchanges. Ovient reserves the right to cancel the class at anytime due to low enrollment or extenuating circumstances. If we need to cancel the class, you will be offered a full refund.