Intensive Accent Reduction Seminar
One Saturday ONLY!
Saturday, December 5, 2015, 9 AM – 4 PM (1-hour break for lunch. Lunch included!)
Location: Ovient, Inc. (Inside the Plug and Play Tech Center, 3rd Floor Auditorium) 440 N. Wolfe Rd. Sunnyvale, CA 94085
This Full Day (6-hour) intensive seminar will give you a simple 3-step process that will help you improve the clarity of your speech and reduce misunderstandings almost immediately. We will teach you to properly encode your words and sentences by proactively formulating and modulating thought groups, correctly applying the three levels of American speech intonation, and accurately applying stress rules to words and sentences.
In addition, we will demonstrate and help you practice the correct pronunciation of difficult sounds. We will explain when correct sound pronunciation is critical and how to identify and improve the most problematic sounds. We will also discuss the role of syllables in sound formation and the effect of syllable stress on the pronunciation of individual sounds.
Bring your questions! We will dedicate a portion of every hour to answering your specific and individual pronunciation and accent questions. The seminar will be taught by two instructors so that one instructor is always available to address your individual questions.
All participants will receive a copy of our pronunciation study guide: The Accent Diet: A Daily Program for Improving Your American English Pronunciation (a $29 value) and access to Online practice materials that you can continue to use after the seminar for no additional charge!
If you have tried to improve your pronunciation or accent in the past and have not been successful, this is the course for you!
We understand that changing your pronunciation is difficult. If you have failed in the past, it is likely because you were focusing on the wrong kind of practice. In this seminar, we will teach you how to practice the right way so that you can continue to improve.
This is a very popular seminar, and we expect it to sell out! Sign up now to reserve your seat!
What is included?
6-hour seminar

Free access to Online learning materials and videos

One copy of The Accent Diet

pronunciation book (a $29 value)

Coffee and donuts in the morning

1-hour lunch break (lunch will be provided)
About the Instructors: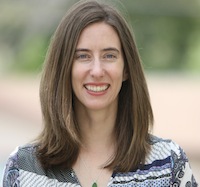 Blythe J. Musteric, M.A. TESOL
Co-Founder, CEO, and Executive Coach
Ovient, Inc.
Blythe has dedicated the last 15 years to perfecting the art of professional communication. She has logged over 10,000 hours coaching individuals and leading workshops and seminars on professional communication at some of Silicon Valley's most famous companies. Her clients have included executives and senior leaders at established tech companies, startup founders, angel investors, attorneys, and healthcare professionals. Blythe has developed more than 20 courses in the areas of confident professional communication, presentations and public speaking, interpersonal communication, grammar, and writing. She has a passion for working with professionals who speak English as a second language and has worked extensively with expat managers and executives. Blythe is the co-author of the book, The Accent Diet: A Daily Program for Improving Your American English Pronunciation, designed for engineers and business professionals living in Silicon Valley. She has an entrepreneurial spirit and has encouraged others working in the education and training fields to start their own businesses. She is a regular speaker at capstone classes in the TESOL department at San Francisco State University and her workshop titled The Entrepreneurial Self-Employed Teacher has attracted large crowds at teachers' conferences in Seattle, Dallas, and San Diego.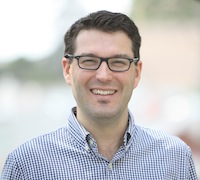 Marc J. Musteric, M.A. East Asian Languages
Co-Founder, COO, and Executive Coach
Ovient, Inc.
Marc has coached CEOs, CFOs, Senior VPs, and other senior managers at major technology firms throughout Silicon Valley, including Fortune 500 and Global 500 companies. He developed Ovient's 5-step presentation development framework, co-authored The Accent Diet: A Daily Program for Improving Your American English Pronunciation, and wrote or co-wrote numerous Ovient courses on professional communication skills. Marc has coached professionals from Manhattan to Los Angeles to build and deliver effective presentations. He is also the architect and lead author behind Ovient's CommunicationSnacks® ProTips service. Before co-founding Ovient, Marc worked in consulting and international relations, supporting international companies seeking to build a market presence in the U.S. Marc speaks Japanese and currently serves as an advisor to a Japanese local government agency. Marc also advises a handful of growing technology startups.
Frequently Asked Questions:
Q: Will this seminar really help me improve my pronunciation and accent?
A: We have provided similar seminars to companies throughout Silicon Valley with great success. Our corporate customers are focused on results, and so are we. We understand what needs to happen for pronunciation and accent to improve in a meaningful and efficient way, and we have applied those concepts to this class.
Q: Where is this seminar located?
A: The class will be held at Ovient's headquarters inside the Plug and Play Tech Center, 440 N. Wolfe Rd., Sunnyvale, CA 94085.
Q: I have questions about the seminar. Who can I call?
A: Feel free to call the Ovient office at 408-524-1649. We are happy to answer any questions you may have. You can also send us an email using the contact button on this page or post a question on our Facebook page.
Q: I cannot attend this seminar. Will you offer this again?
A: Due to a busy travel and enterprise training schedule, we are only able to offer public seminars on a limited basis. Therefore, we cannot guarantee when or if this course will be offered again. You can view all of our upcoming seminars here.
Q: If I have to cancel at the last minute, can I still get a copy of the book?
A: Sure. After 11:59 PM on November 27 we cannot offer you a refund, but we are still happy to send you a copy of the book. Call us at 408-524-1649 or send us an email to make arrangements for delivery.
Q: Is pronunciation the same as accent reduction? What is the difference?
A: Pronunciation. Accent reduction. Accent modification. Clear speaking. There are A LOT of terms out there that describe the process of improving the clarity of your American English. In most cases, these refer to the same process. Pronunciation is a term more commonly used in colleges and universities. Pronunciation can also refer more specifically to the improvement of individual sounds and sound groups, such as /l/, /r/, /th/, etc. Accent reduction and accent modification typically refer to the broader goal of changing the rhythm and the sound of speech. These terms are preferred by private industry. Clear speaking can refer to improving the pronunciation of sounds/words or to the structure of speech.
We use the term "accent reduction," since this is the term most familiar to our customers. However, we are not really "reducing". Our goal, rather, is to "add" a skill. We focus on teaching you a new set of skills that will help you speak more clearly and with the proper rhythm, stress, and intonation so that you experience fewer miscommunications. As a result, your speech should be clearer and your accent less noticeable.
There are a lot of accent reduction programs for sale on the market today. Before you choose a program, we recommend asking about the instructor's qualifications and experience and asking about others who have taken the program in the past. You can read about our instructors above. We also have a Meetup group with nearly 600 members. You can read what a few of our members have said about our programs here.
Q: Is parking available?
A: Yes! There is plenty of free parking available. If you cannot find parking at the front of the building, you can park at the side or rear of the building. You will need to walk around to the front to enter.
Q: What time should I arrive?
A: Since this is a secure building, you will need to sign in when you arrive. This can take a few minutes, so we recommend arriving ten minutes early to make sure you do not miss any of the seminar.
Cancellation Policy: Registration may be canceled, with no charge, until 11:59 PM on November 27, 2015. Cancellations after this date will be charged the full tuition. We do not offer refunds or exchanges. Ovient reserves the right to cancel the class at anytime due to low enrollment or extenuating circumstances. If we need to cancel the class, you will be offered a full refund.