Communicate with Confidence and Power: A Workshop for Women in Technology and Leadership
Stop apologizing, stand tall, and let your ideas speak for themselves!
Join us for a workshop designed for women in technology and leadership who have something to say but don't always say it in a way that gets heard. The workshop will cover three key areas of communication including body language, words, and voice. We will train you to stand behind the power of your own ideas.

Take control of your communication. Learn to communicate with confidence and power!
Agenda
6:30 pm – 7:00 pm Networking
7:00 pm – 8:30 pm Interactive Workshop
Location
Fenwick & West LLP
Silicon Valley Center
801 California Street
Mountain View, CA 94041
About the Instructor
This workshop will be led by Blythe Musteric, CEO and Co-Founder of Ovient, Inc.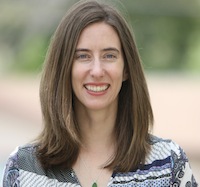 Blythe has dedicated the last 15 years to perfecting the art of professional communication. She has logged over 10,000 hours coaching individuals and leading workshops and seminars on professional communication at Silicon Valley's most famous companies. Her clients have included executives and senior leaders at established tech companies, startup founders, angel investors, attorneys, and healthcare professionals. She has trained teams in Silicon Valley, New York City, and Los Angeles. Blythe has developed more than 20 courses in the areas of confident professional communication, presentations and public speaking, interpersonal communication, grammar, and writing. She has a passion for working with professionals who speak English as a second language and has worked extensively with expat managers and executives. Blythe is the co-author of the book, The Accent Diet: A Daily Program for Improving Your American English Pronunciation, designed for engineers and business professionals living in Silicon Valley. She has an entrepreneurial spirit and has encouraged others working in the education and training fields to start their own businesses. She is a regular speaker at capstone classes in the TESOL department at San Francisco State University and her workshop titled The Entrepreneurial Self-Employed Teacher has attracted large crowds at conferences in Seattle, Dallas, and San Diego. Blythe also has a passion for supporting women in technology and leadership.
Hosted by Fenwick & West LLP
For more than four decades, Fenwick & West has helped some of the world's most recognized companies become, and remain, market leaders. From emerging enterprises to large public corporations, our clients are leaders in the technology, life sciences and cleantech sectors and are fundamentally changing the world through rapid innovation. For more information, please visit fenwick.com.